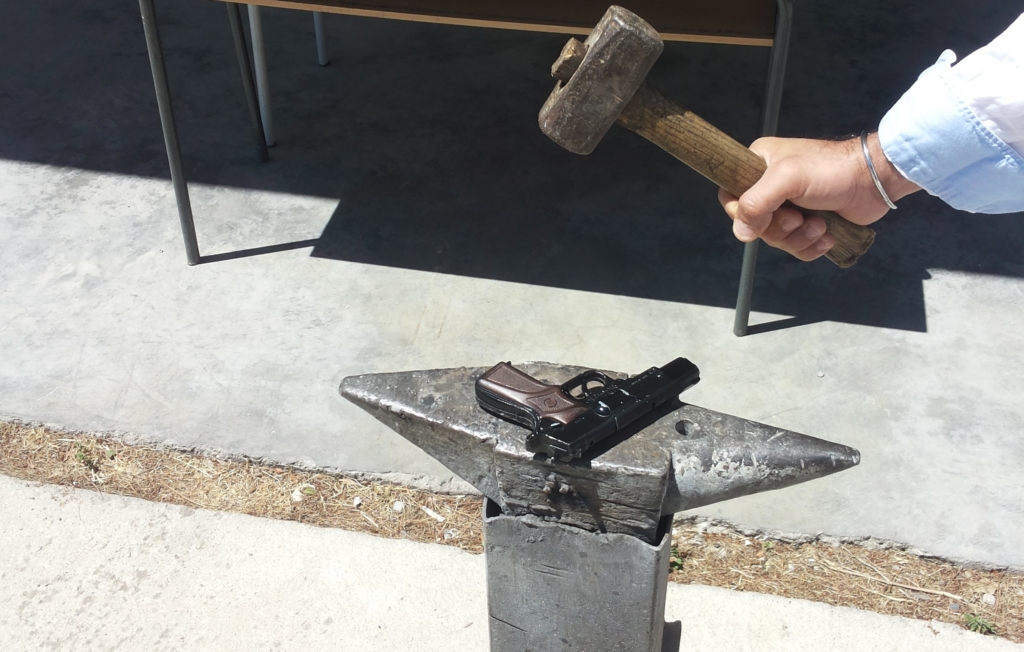 Unfortunately for millenniums, humanity has witnessed an interminable violence. Wars and therefore arms, generates untold destruction, death, material and moral damage.
Since 2017, on the initiative of the New Pythagorean School, has been promoted the World Day for the destruction of all weapons, currently is not included in the officially recognized world days calendar.
Nowadays many governments keep in secret the huge military expenditure for the purchase of weapons, which by a huge part of population is considered as waste of money. The importance of stopping the warfare, armaments, violence seems to become a strategic problem.
For this reason, on the occasion of next 10 June, this day is back to be celebrated with great news. This year the central event will take place in Calabria, precisely in Serra San Bruno, a place steeped in history, where the Carthusians withdrew from the violence of the world, a place where in 1094, the First Crusade has been estabished, with meeting between Ruggero d'Altavilla and Pope Urban II.
The same day, at 11:00, in Athens in Greece, thanks to the collaboration between the FUNVIC Club UNESCO BFUCA WFUCA Europe section with the New Pythagorean School, the project of the Day World for the destruction of all weapons will be presented by the President General FUNVIC, Prof. Luis Otávio Palhari to the council of the world clubs federation for UNESCO. The project will be shared and signed by over 150 delegations from all continents.
The intention is to officially ratify the Day as part of the official UNESCO calendar next year, so that it is freely celebrated around the world.
The New Pythagorean School, like last year, has devised a format for the event that involves the destruction of weapons with a hammer on an anvil, to symbolize the will to forge a new, harmonious and pacified world.
To increase the universal message of peace and unity among peoples, in this edition for the first time there will be exclusively presented the proposal of the Hymn and the World Flag. This proposal, based on the same ethical principles that animate the project of the destruction of all weapons, represents the strengthening of the message of sharing a single planet. Today there is no flag representing the whole of humanity, and the New Pythagorean School launches this profound ideal of universal harmony on the occasion of the World Day of the destruction of all weapons.