The Summer School is an initiative of international importance, aimed mainly at foreign citizens and Calabrians around the world who wish to combine education and culture with knowledge of the beauty of Calabria, taking advantage of the weeks of study to have a nice holiday.

The Dulbecco Foundation has conceived and promoted this praiseworthy initiative, which will be held for the first time with a course on Pythagorean Philosophy and Ethics, from 1 to 23 July 2022 at the New Pythagorean School in Crotone, where participants will be able to study Philosophy, Ethics, Science and the history of Magna Graecia in depth.
Enrolment is open to all. For information and registration please contact the secretary of the Dulbecco Foundation Summer School, Dr Eva Catizone, Tel: +39 329 6749799 - email: evacat@alice.it
Important first responses and adhesions to the Summer School project, in collaboration with qualified lecturers from Italian universities. These include the Universities of Calabria of Catanzaro and Cosenza with Prof. Romano Geremia, Dean of the Faculty of Law at UMG and Prof. Ulisse Corea of UMG as chairman of the Summer School, Prof. Delly Fabiano of Unical and Prof. Francesco Maria Spanò of Luiss University. Other famous names from the international cultural and academic world are also expected to take part in the teaching staff, and the NSP staff, led by schoolmaster Salvatore Mongiardo, will coordinate the event.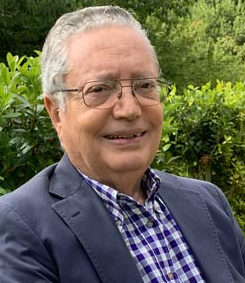 The initiative, which is of high cultural importance, was presented by its creator, Professor Giuseppe Nisticò, an internationally renowned pharmacologist and former President of the Calabria Region, to Governor Roberto Occhiuto, and met with broad approval. In accepting the honorary chairmanship of the Summer School, Mr Occhiuto suggested using the network of the Consulta dei Calabresi nel mondo (Council of Calabrians around the world) to offer the opportunity for the children of Calabrians who have long emigrated overseas to discover the so-called tourism of return, or better said, of their roots, through these training courses.
President Occhiuto was therefore enthusiastic about the training project, which will involve graduates from all fields who are passionate about the history and philosophical thought of Pythagoras, Alcmeon, Zaleucus and other great philosophers of Magna Graecia.