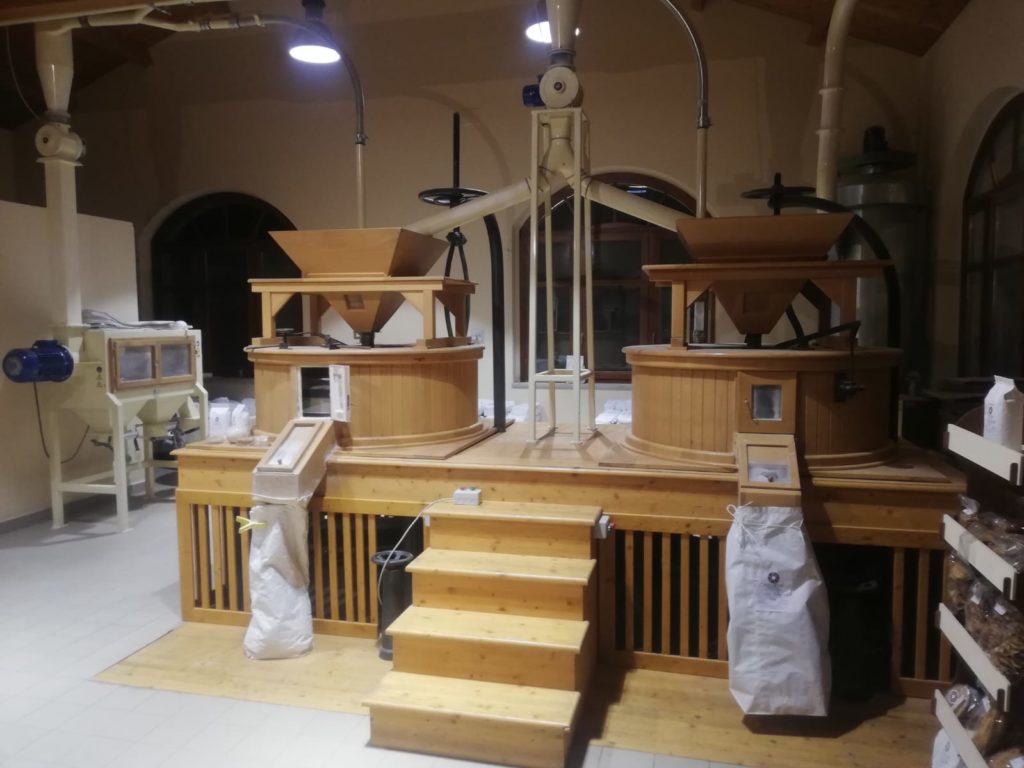 On 22 February 2019 the New Pythagorean School was a guest at the Mulinum of San Floro, which has now become an important productive and cultural center, to discuss with Salvatore Mongiardo on the theme of the first Italy, Calabria, Pythagoras and therefore of Magna Graecia, looking at the future of all humanity.
The meeting was introduced by Stefano Caccavari of Mulinum who then left the word to Salvatore Mongiardo to get to the heart of the topics discussed.
On this occasion it was announced the beginning of the collaboration between the two companies born both in 2016, precisely the Mulinum and the New Pythagorean School, which will bring, among other things, this year on the first Sunday of July the Celebration of the birth of Italy just in San Floro, as a final stage of a relay that will involve athletes who will start respectively from the Tyrrhenian Sea and the Ionian Sea and then rejoin the Mulinum, where the grand ceremony with the Syssitia and the Bread Ox will be held.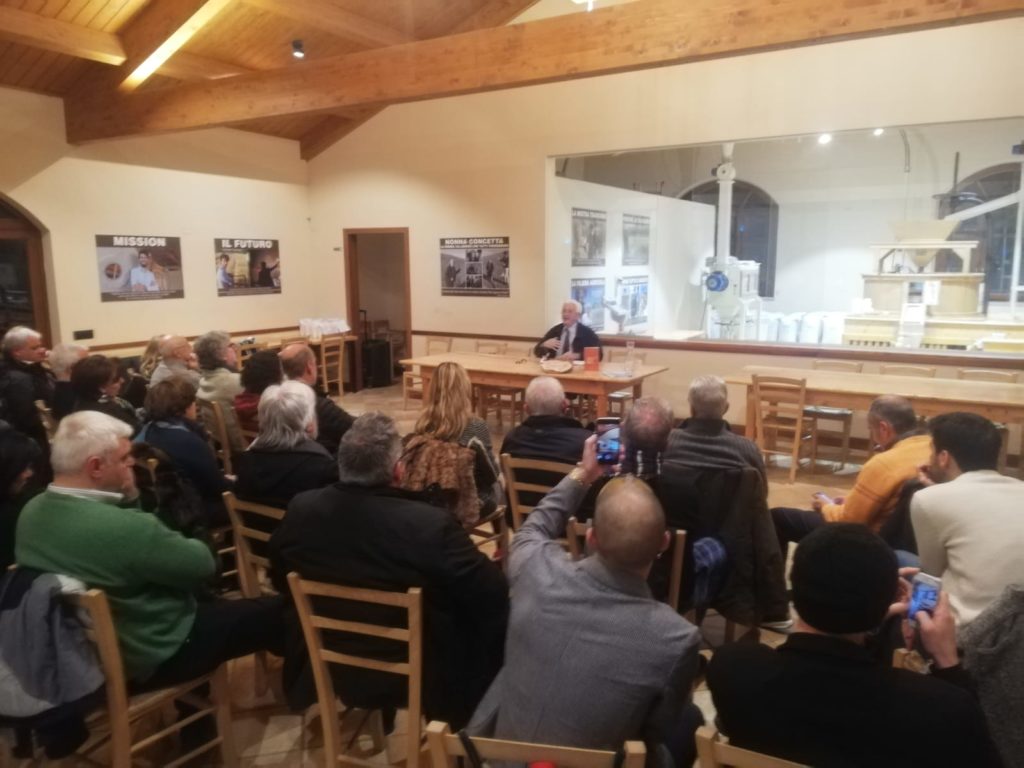 In addition, Salvatore Mongiardo has launched another idea that has found unanimous and enthusiastic all the numerous participants and members present at the meeting: that is, a "Italians Way". A pedestrian and cycle path that rejoins the two seas to be prepared and delineated in the Marcellinara strait. Valuing along the way the places with monuments and stages that make it possible to relive and rediscover the history of Italy and Magna Graecia.
Present at the event of San Floro in addition to the members of Catanzaro of the New Pythagorean School, also other Calabrian members of the NSP including the President Marco Tricoli.
The pleasant evening ended with a tasting of the excellent products of the Mulinum, which further enlivened the many guests.